Alon's Bakery & Market is a neighborhood oasis, offering a perfect location to host a business meeting, enjoy a casual lunch, or to have a fun date night. Alon's provides a variety of dining options, including artisan wood-fired pizzas, freshly made prepared foods, and wine and beer selections to compliment any meal.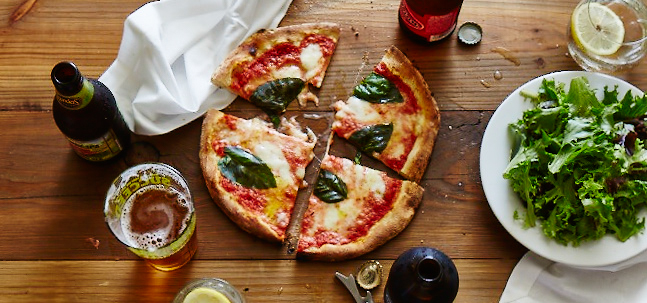 Wood fired Napolitano Pizza
Alon often travels to Europe to get inspiration for new products for the bakery. In 2012 his latest adventure included a fabulous trip to Napoli, Italy (the birthplace of pizza), where he learned that the real way to make traditional Napolitano style pizza was with a wood-burning oven. So what did he do? He ordered that thousand-degree oven, and had one installed right here in the heart of the Dunwoody operation. We now offer a wide selection of wood-brick, hand-tossed artisan pizzas, made with house-made sourdough pizza dough, as part of our regular offerings.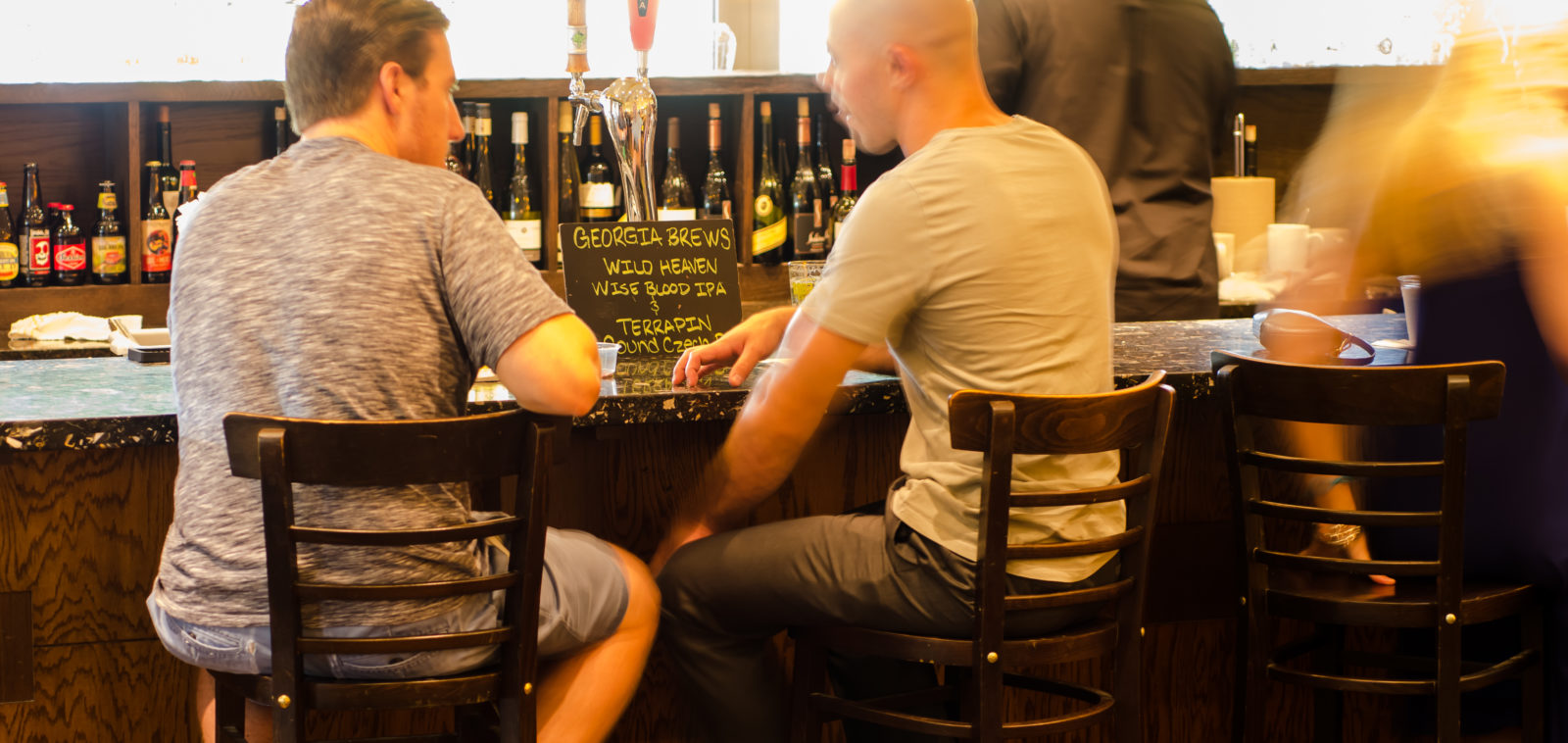 Wine Bar
Our bar at the Dunwoody location offers a diverse selection of wine with a multitude of blends from varying regions to accommodate any occasion. We also offer a nice selection of beers, including two seasonal draft beers and several selections of bottled beer. All perfect for pairing with our wide selection of local and imported cheeses, or wood fired pizzas.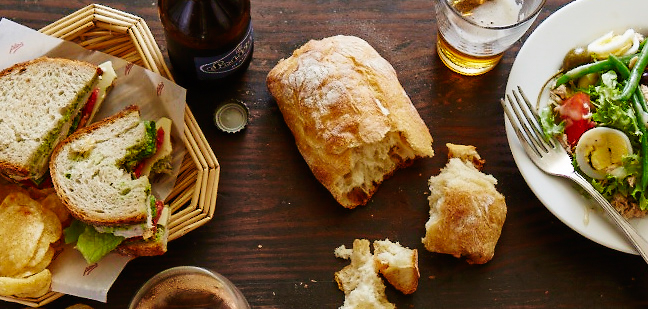 Lunch
Alon's is proud of the variety of prepared food options we have come to offer, including rotisserie "Springer Mountain" chicken(the best chicken you can find), handmade sandwiches made with our freshly baked bread, daily soup specials, salad selections with house-made vinaigrettes, and much more. Just like everything else at Alon's, all of our lunch offerings are made from scratch, down to the bread for our incipiently popular sandwich selection. We even offer vegetarian options, and we are trying to also bring in more vegan and gluten free options to those with dietary restrictions. Our goal is to have something for everyone.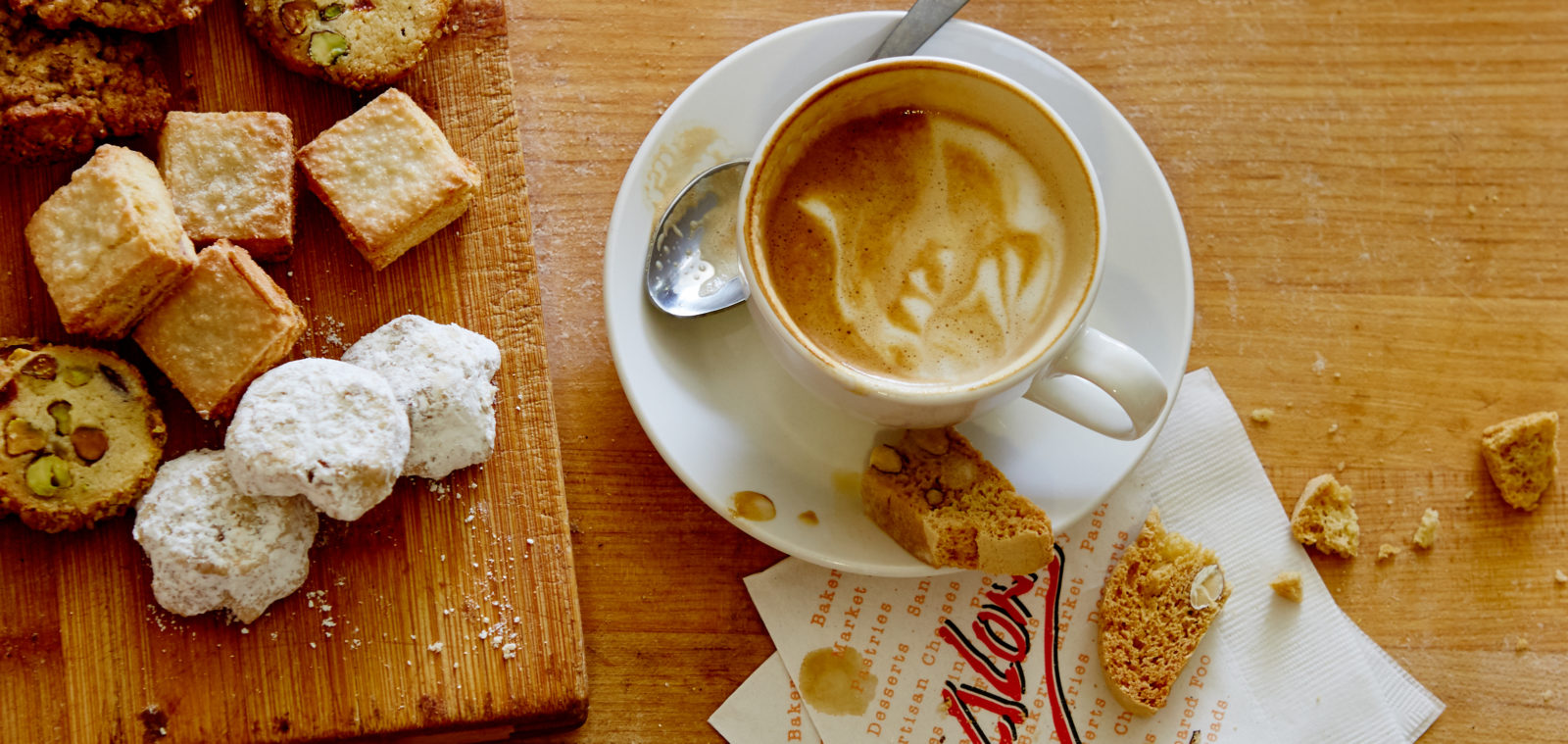 Espresso Bar
Alon's has always had a passion for an excellent cup of coffee. We receive a weekly delivery from our friends over at Batforf and Bronson Coffee Roasters, who provide us with the most exceptional coffee blends to make our delicious coffee, cappuccinos and lattes. You even have the opportunity start your morning by sipping your espresso right at the coffee bar, just as if you were sitting in a traditional European café.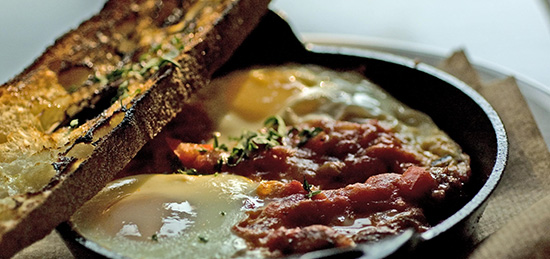 Breakfast & Brunch
It's called the most important meal of the day for a reason; especially here at Alon's. Out of all of the menus that we offer, our brunch/breakfast is definitely our most beloved. We offer a supremely unique spin on the traditional morning meal.
You can start your day with our spicy tomato pepper shakshuka (a traditional Israeli favorite), fluffy and creamy ricotta pancakes, decadent brioche French toast, or eggs any way you like, with our house-made turkey sausage. We guarantee that there is no better way to start your day, then with all of this, plus that great cup of coffee.
View Dunwoody Menu
View Dunwoody Brunch Menu
View Morningside Breakfast Menu