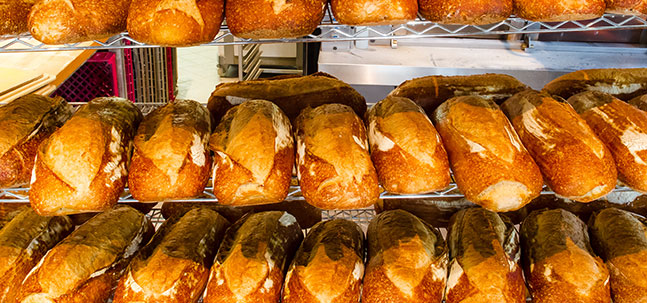 Bread
We offer a variety of different types of breads all made with a unique blend of top quality unbleached flours, with an assortment of different sourdough and yeast starters. Some of our breads may take up to 24 hours of fermentation time in order to achieve our desired flavor. We have our daily staples like rye, whole wheat, and country french, as well as our crusty baguettes, and our favorite ciabatta. In addition, we offer weekend specials including challah, pumpernickel, as well as seasonal specials.
Did we mention we also make Bagels? Our bagels are made with a sourdough starter, and they are mixed and shaped a full 24 hours before baking, then boiled and sprinkled with seeds and baked in a hot oven.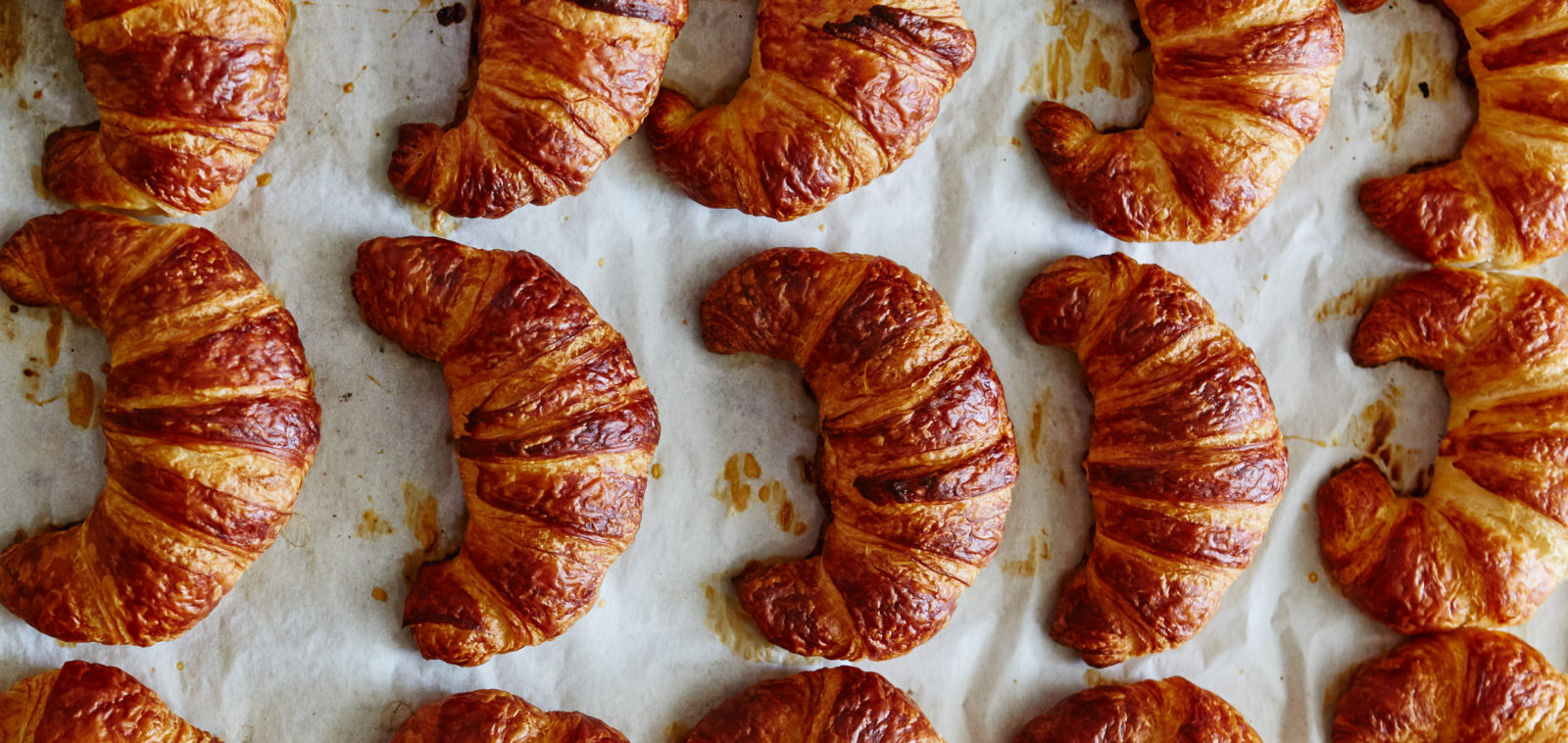 Pastries
Croissants might be one of the most popular pastries in the world. You can find them anywhere in the world, in almost every style and flavor. Here at Alon's we have developed our favorite recipe that we have come to be proud of. We challenge you to grab one from the pastry counter, close your eyes and focus on the layers of flakey, buttery bliss. We also invite you to try other flavors like Valrhona chocolate, pistachio, or almond filled. But it doesn't stop there! We also offer an additional selection of strudels, scones, muffins, danishes, cookies, as well as savory options like Gruyere cheese straws and much more.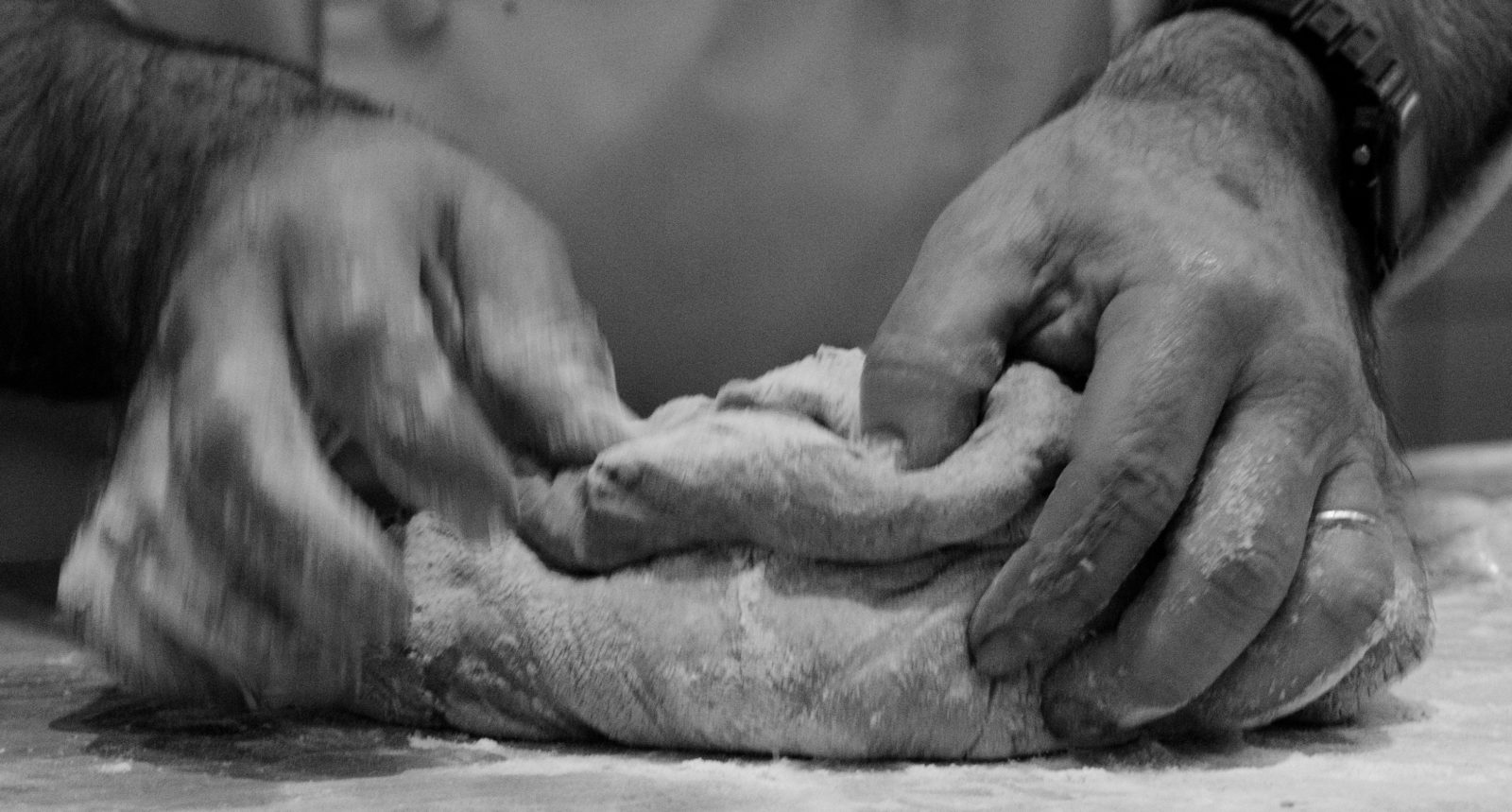 Wholesale
Not only do we provide retail bread and pastry for both of our locations, but we also exist as wholesale provider for high-end hotels and restaurants all over the Atlanta area, delivering 7 days a week.