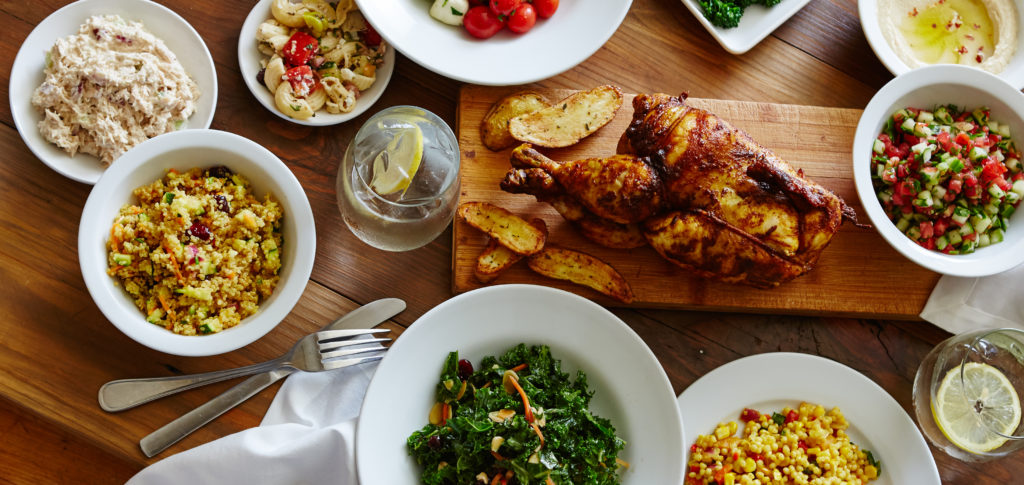 At Alon's Bakery & Market each menu item is made from-scratch daily with only the freshest of ingredients. The popular
prepared food case
, at both Morningside and Dunwoody locations, boasts a rotating menu of more than 40 dishes of freshly-made options each day.
Chef Alon Balshan
constantly creates new dished with a twist of European flare, but also continues to serve those classic options that have been on the menu since 1992. It doesn't matter the occasion, we're here to customize your plate and send you on your way.
Menu highlights include:
Alon's Middle-Eastern falafel
Salmon cakes
Israeli salad
Stuffed asiago potatoes
Bresaola wrapped asparagus
Green apple coleslaw
Hand carved meats
Vinaigrette tossed salads
Sandwiches and paninis
This signature offering combines gourmet menu items and a convenient, fast-casual dining experience making for an ideal on-the-go lunch, dinner or afternoon snack. It's almost certain you'll be back for more.